Why contractors are joining Conklin
Contractors Needed in Your area to spray roof coatings!

We are looking for contractors who would like to expand their
roofing business into the roof coating industry, all across the nation!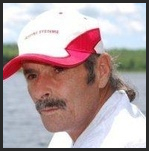 "I was introduced to Conklin by a fellow contractor in 2006. Soon after attending a Spring Roofing Seminar. Where I was able to see the actual product used with the different systems that Conklin has and listening to other contractors there. I decided this was something I wanted to do! I went to Warranty Training in March, and started to grow my business. With a lot of encouragement and support from the Conklin Team."
Elmer Dowling, WI

"I'm a roofing contractor in the Tampa Bay, FL area, and joined the Conklin team in 2006. I was motivated by the quality of their products, as well as the history and integrity of this company. I have found the roofing products, along with the field support, to be exceptionally great."
Rick Lynch, FL
Conklin Roofing Contractors are seeing more opportunities than ever.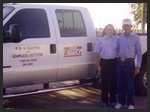 "I got started because I wanted less labor with more profits and I wasn't getting that with my shingle business. With help from Randy Patton, I realized this could be accomplished with applying Conklin Roofing Systems, and working with the team of contractors that supported me, and will support you too!"
Randy Seibert, NE

"I started Stout Construction in 1983. In 2005 I added Conklin Roofing systems to our construction business to help me meet the needs of solutions for flat, metal and low slope roofs. Conklin Roofing Systems solved roofing issues for our customers better than we ever expected. We seldom receive a call back on a roof after we have applied a Conklin system on it. Three years after adding these systems to our business, we were applying more Conklin Roofing Systems than we were doing construction."
Mike Stout, IL
Conklin®, Roofing contractors are professionally trained to ensure customer satisfaction.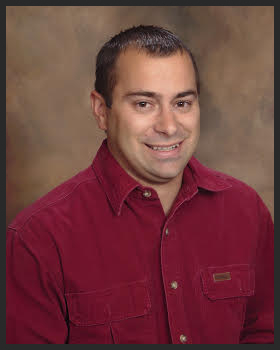 "I added Conklin Roofing Systems to my portfolio in 2007 after attending a Conklin Products Showcase. I was working for another General Contractor at the time but installed coatings and other roofing projects on the weekends. In 2009 I formed LR Roofing Systems and started working for myself full time. Many things caught my attention; especially Conklin's Commitment to Quality and Service and the Testimonials From Building Owners and Contractors about how long the roof systems are lasting. From my personal experience I've recoated 10 year warranty Conklin Roofing Systems that were Over 20 Years Old! This system if installed correctly on approved substrates will Exceed Expectations! I love niche markets and Coating Systems are a Growing Niche Market! We're in it for the long haul."
Laurence Rissler, PA

"I have been in the roofing industry since 2001. I am familiar and have worked with almost every type of roofing system on the market, commercial and residential. I have not found a better commercial roofing system than those that are manufactured by Conklin."
Ashton Withington, MO
It's all possible with Conklin roof coatings.

"I was first introduced to Conklin by my Dad in 1974. We did many roofing jobs together thru the 90's. I am a General Contractor here in the Dallas, TX area, and in November of 2009 received an Invitation to become part of the Conklin Team for myself. I love the Conklin Products especially the Roof Coatings!! All of the Conklin Products are A #1. The Conklin Team is Friendly, and always willing to Answer Questions, and lend a Helping Hand!! They want Everyone on their "Team" to be Successful."
Stephen Miller, TX

"I have been in the remodeling business for over 35 years, and with the economy being what it is, profit margins are not doing well. I've been thinking if I could just find a new niche market I could do something no one else has and my profits would return. I would like to be able to save some money so that I could think about retiring some day and be able to spend time with the family. In August 2010 I received an e-mail about Conklin Roofing needing contractors, and being skeptical I opened it and after reading it, thought this could be my chance. I responded and within a few days after talking with Randy Patton I was off to training and am looking forward to starting my Conklin Roofing Business."
Rick Graham, IN
Are you looking for an honest business opportunity with a solid history?
Then find out how you can integrate Conklin products into your existing roofing business. Whether you need to learn basic roofing techniques or just want a quick refresher, Conklin offers the best training in the industry. Our network marketing system provides you with a strong accessible support system comprised of accomplished roofing contractors happy to offer guidance, loan you equipment and more. That way, you can be confident in your ability from the moment you apply your first Conklin roof.
Looking for serious contractors only!
For more info click here ----->